How do you use GoSignMeUp?
Our audience is mostly our end-user customers. We have some distributors and some employees that also use the system. All are using it to register customers for instructor led classes that we offer throughout the year all over the country. Our class coordinators that supply materials to each site for class also use this to watch the headcount and know how many sets of materials to send. Our trainers use it to see how many people will be attending and to take attendance.
Do you have a "GSMU story" to share?
"No ""story"", but I can say we are really happy with the customer service provided! Your Zen desk almost always responds the same day. They help resolve issues quickly which is greatly appreciated. We want registration to be as easy and seamless as possible for our customers and we don't want our sales sub-admins having to spend a lot of time with the system. "
What are some of your favorite, or most used, features in the software?
When I train our sub-administrators on how to get the most from GSMU they like that they can easily see how many people are registered for a course without having to go to all the different sales people in the office to find out which of their customers are going to attend. All registrations are in one place. But they LOVE that they can print rosters, name tags, table tents, and certificates! I save that part of the training for last so they leave on an excited note!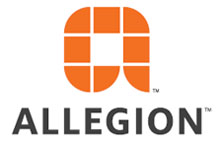 Cheri Flanagan

Allegion Training